It has been 10 seasons of Bigg Boss but no one ever made mess as Swami Om is making. Since the day he has been eliminated for his senseless and gross acts, all he is doing is making useless statements on television.
He was eliminated from the show as he pissed on Bani J and Rohan Mehra. After creating so much chaos in the Bigg Boss house, he is creating the same mess on television. After his exit, a news channel invited him on their set for an interview in which he has been saying super ridiculous things.
According to his statements, he has slapped Salman Khan on the set of Bigg Boss and much more. And this definitely shows how frustrated he is.
The increasing level of his frustrations does not just ends here. He has many more things to say. He has been continuously accusing the contestants and Salman.
According to Swami Om, the contestants tried to kidnap him. Moreover, he has also made some shocking revelations about Salman Khan.
He said, "Salman was smoking and blew the smoke on my face. Then I slapped him and pulled him out from the smoking zone. "
According to him, slapping Salman Khan was the reason, he has been kicked out from the show.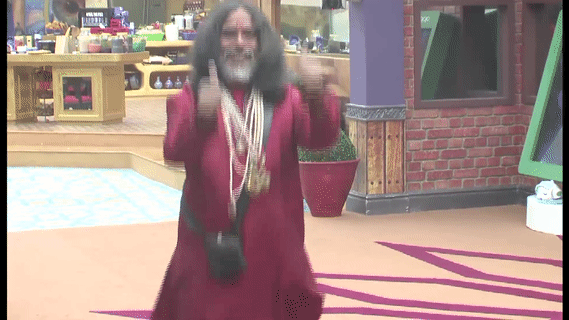 This is not enough, he accused that Salman is an ISI agent. Along with Salman, Shahrukh and Aamir also have connections with underworld. And at the same time he alleged that his food was adulterated with drugs.
That's not enough, even he claimed that he knows Sonia Gandhi, Rajiv Gandhi and Indira Gandhi as well. Apart from this, he said, Salman Khan told him about his cases.
In a debate on Channel News 24, Swami Om made some baseless allegations on the show itself. He said, Bigg Boss kidnapped him and kept him in the house against his will.
When a panelist asked him, 'Why were you doing completely senseless things in the house?'
He replied, 'The show is scripted and I have been asked to do acting there.'
If you don't believe this, you need to check out this video:
https://www.youtube.com/watch?v=W7IuTAyMBRY
Well, Swami Om, my suggestion to you is to get yourself checked once.