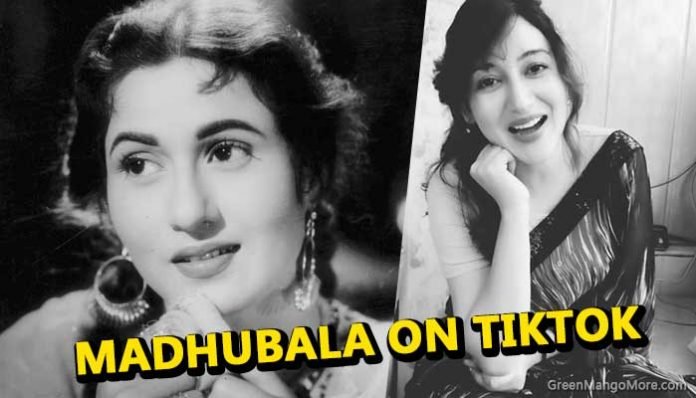 TikTok is an app that brings out people with hidden talent and gives them a platform to show their uniqueness to the world. While it is filled with cringe content on the surface, sometimes when you dig enough, you might just find something that will leave you awestruck.
The most famous feature of TikTok is lip sync where it allows you to enact your songs and dialogues into your post. This feature is used by a large number of people all over the world. Since most of TikTok users are from India, there are a lot of Indians who lip sync to famous songs and dialogues. There are many stars on the app as well, people who have garnered massive fan following because of their talent.
One such star has emerged in the form of Madhubala. Priyanka Kondwal has wowed everyone by how remarkably similar she seems to the famous Bollywood actress Madhubala. Her similarity to Madhubala was revealed to the world when a Twitter user shared a video of her with the caption, 'Tiktok is truly a gift that keeps on giving, you guys'. 
Take a look at her videos:
In the past, a girl named Alina Rai went viral because of her resemblance to Katrina Kaif. However, Alina, in an interview, said that neither she nor any of her friends saw any similarities with Katrina Kaif.