Bigg Boss is one of the most watched reality show in India. The saw its inception in 2006 and since then has been dominating the television with its unique concept of reality show. In the show, the contestants are kept in a house with certain prohibitions for three months. At the end the person who was most favored by audience and was able to survive 90 days with other contestants without breaking any rules is declared the winner. In this article we would take a look at those winners and see where they are in their lives now.
Rahul Roy
The first winner of the Bigg Boss franchise is none other than our favorite romantic hero. Although we don't see Rahul's face on television now, he has been one of the most memorable actors of his time. The Aashiqui actor showed his calm and composed side throughout the show, which made him a favorite character among the audience. He was mostly not seen fighting or arguing with other housemates and this show of maturity landed him the Bigg Boss trophy.
While everyone hoped that Rahul would make a comeback to the silver screen after his bigg win, the actor had different plans. Rahul made a B-grade movie named Naughty Boy, which turned out to be a disaster. Later, Rahul moved to Australia and started his own business. He has been doing a few movies here and there but most of them flew under the radar. This year, Rahul will show up in a Hollywood film called Night and Fog, however, the details for the movie are thin.
Ashutosh Kaushik
Ashutosh gained his fame through the fifth season of Roadies, which made him an in-demand reality show celebrity. Probably that is why, Kaushik appeared on the second season of Bigg Boss. Since Kaushik was already famous because of appearing a winner in Roadies, it was not particularly difficult for him to woo the audience in his favor. Rahul's popularity won him the Bigg Boss trophy in 2008, however, not unlike Rahul Roy, Kaushik's fame saw a downfall too. He signed many movies but they mostly failed to make an impact on the box office.
Currently, Ashutosh runs his own YouTube channel where he can be seen browsing street to talk to random people.
Vindu Dara Singh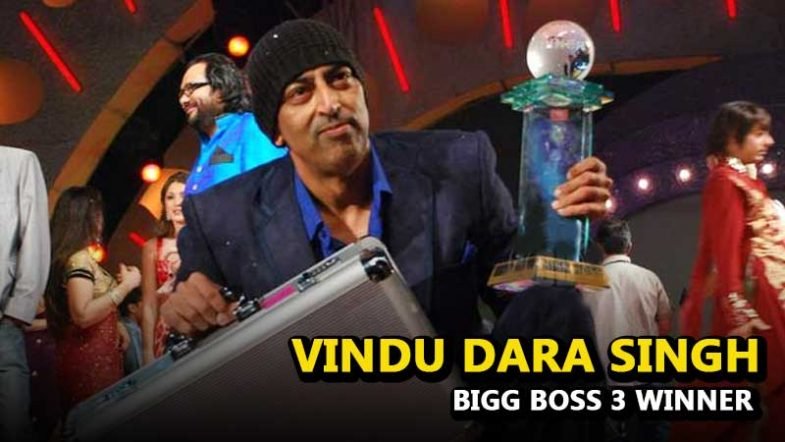 The winner of the third season of Bigg Boss is a familiar face. He has been seen in many movies, usually in comedic roles. In the third season of Bigg Boss, Vindu was seen as a supportive and helpful person. He was often seen taking a stand and defending various contestants, which made him a likeable presence by other contestants as well as the viewers.
Vindu was arrested in 2013 for IPL spot fixing case, after which Vindu seldom made any public appearance. These days, Vindu can be seen endorsing his wife's beauty products called Blue Sky and he seems content with it.
Shweta Tiwari
The fourth season of Bigg Boss was claimed by Shweta Tiwari along with The Great Khali as a runner up. Although Shweta won the trophy, the main highlight of the fourth season was Dolly Bindra because of her absurd and loud ways.
Shweta did not go through any particular development after winning Bigg Boss. She used to appear in soap operas before she was seen in Bigg Boss and she can still be found on television, although now she is regarded as a senior actress.
Juhi Parmar
Bigg Boss season 5 took place in 2012 and Juhi Parmar appeared as the winner of that installment. After winning the Bigg Boss trophy, Juhi said that it was the second inning of her career and later she indulged in her personal domestic life. While she became a mother to a girl child in 2013, her marriage saw a rough road shortly after. In 2018, Juhi divorced her husband and said that she has been looking forward to doing it for quite a long time.
Juhi made her come back with a mythological serial called Shani. Currently, she can be seen in a daily soap called Tantra.
Urvashi Dholakia
By winning the sixth season of Bigg Boss, Urvashi Dholakia made sure that the three back to back winners were television actresses. Before coming to Bigg Boss, Urvashi could be seen in the T.V serial Kasauti Zindagi Ki as Kamolika.
Urvashi was later seen in Chandrakanta where she played the role of queen Aravati. Recently, Urvashi was seen as a contestant in the ninth season of Nach Baliye along with her rumored boyfriend Anuj Sachdeva.
Gauhar Khan
Gauhar defeated Tanisha Mukherjee to grab her trophy of the sevent season of Bigg Boss. After Bigg Boss, Gauhar saw an incredible leap in her career. She was seen in Khatron ke Khiladi in the same year she won her Bigg Boss trophy. She also served as host for India's Raw Star in 2014 where she was seen in news because of getting slapped on stage by an extremist. However, when the culprit came out of the jail, he claimed that Gauhar had asked him to do so.
Recently, Gauhar was seen in Begumjaan, where she earned a few nominations for her role. Currently, Gauhar can be seen in the new season of Naagin and the Hindi remake of The Office.
Gautam Gulati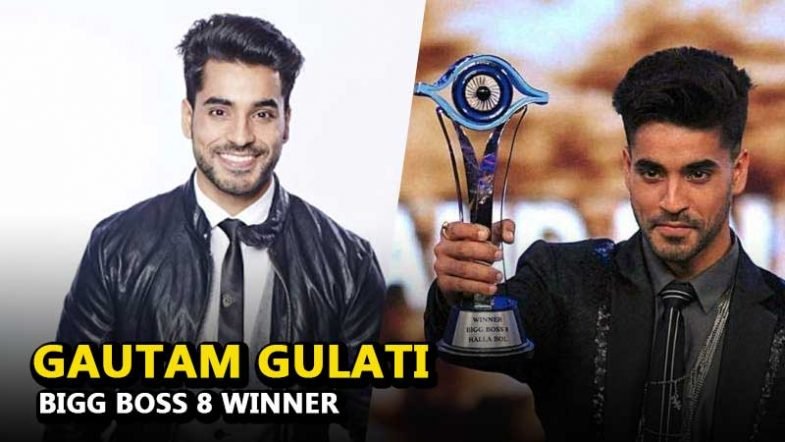 The eight season of Bigg Boss is widely considered a low TRP show. The winner of the season was Gautam Gulati. After winning the show, Gautam was seen in Azhar and Bahen Hogi Teri, his roles in both the movies, however, could not attain him any recognition.
In an interview, Gautam confessed that there has been fall in his fanbase, especially after Bigg Boss. This year, Gautam has made his comeback with a web series called Operation Cobra, where he is seen in the role of a RAW agent.
Prince Narula
Prince was selected for ninth season after he won Roadies and Splitsvilla and he ended up winning Bigg Boss too. The TRP of the ninth season was low as well and it was apparent that Prince will at least be among the top three contestants. During the show, Prince had a lot of screen time, which made everyone certain that he was going to win.
Prince can mostly be seen in Roadies where he serves as one of the judges. In 2018, Prince married Yuvika Chaudhary whom he met in the Bigg Boss house itself. Prince has based his whole career on reality shows and he can still be seen in number of them.
Manveer Gurjar
Bigg Boss season ten focused went a different way and included commoners rather than having an all-star contestant list. Manveer Gujjar impressed the audience with his lifestyle and his back story. He also performed all the tasks provided by the Bigg Boss with utmost diligence. During the last month of the tenth season, it was apparent that Manveer is going to win the trophy.
Manveer had maintained in the show that he was unmarried, however, after he won the season, a video surfaced online where Manveer was seen dressed as a groom. At last, Manveer agreed that he was married in 2014 although the marriage broke off because of personal differences. Later, Manveer was seen in Khatron Ke Khiladi and also announced a film called Aaj Ki Ayodhya.
Shilpa Shinde
It was never apparent during the beginning of the eleventh season of Bigg Boss that Shilpa Shinde was going to win this one. However, when the audience got to know Shilpa, they started favoring her for her personality.
After Bigg Boss, the fans were waiting for Shilpa to return to television but she had other plans. Shilpa was seen in a web series called Dhan Dhana Dhan where she played the role of Sunil Grover's wife. She was also seen in Bigg Boss 12 as a guest along with Vikas Gupta. Shilpa has admitted that she has not been getting proper offers after Bigg Boss and that she is not interested in doing television serials. She also joined the Congress party during electons, which made her a target of online trolls. Later, she quitted Twitter and said she would never return on the site again.
Deepika Kakkar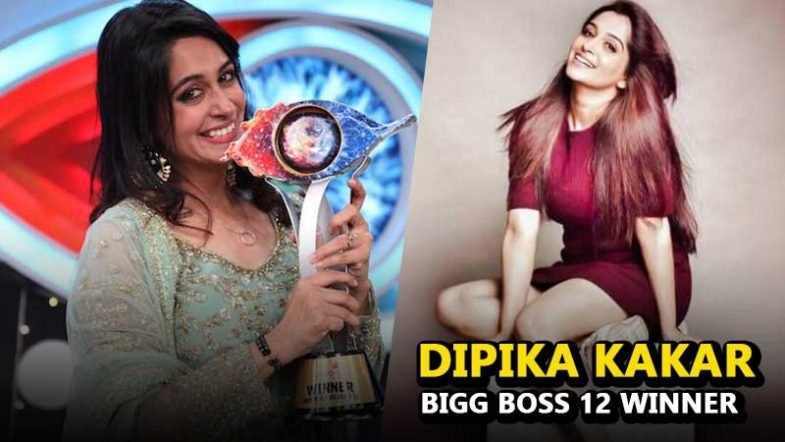 The 12th season of Bigg Boss was claimed by Deepika Kakkar. Deepika is a television serial actor where she is most famous for playing Simar Bhardwaj in Sasural Simar Ka and portraying Sonakshi Rastogi in Kahaan Hum Kahaan Tum.
After Bigg Boss, Deepika was seen in a few other reality shows as well as in the bollywood movie Paltan. Needless to say, Deepika has utilised her Bigg Boss fame in the most sensible way compared other winners of the show.
Deepika has continued to be a part of what she does best and can still be seen in Kahaan Hum Kahaan Tum.
Siddharth Shukla
Siddharth Started his career as a Model in 2004. In 2005 he won the title of World's Best Model and became first Indian to win the title. After few year he bagged some popular TV shows and became popular among people.
He won the 13th season of Bigg Boss and soon after that, he became the winner of another show, Fear Factor: Khatron Ke Khiladi 7. Now he is back again in Bigg Boss season 14 as a Senior.
Let's see who will be the next winner of this season of Bigg Boss.